Last Wednesday was Nick and my third anniversary. We played hooky in order to spend the day together. Nick stayed up playing WOW the night before and didn't get up until the crack of noon, so our day started with lunch.
We decided to go to the Como Zoo & Conservatory. Actually, Nick decided to go to the conservatory because he didn't realize it was attached to the zoo, which was completely out of character for him (the looking at flowers part, not the not knowing where things are part).
Since we didn't have anywhere specific we wanted to eat, we just drove until we found somewhere interesting. We ended up eating at Gabe's Roadhouse in Historic Como Park. Nick ordered a burger and I ordered a personal pizza with mushrooms, which Nick found displeasing. I thought the mushrooms were quite delicious.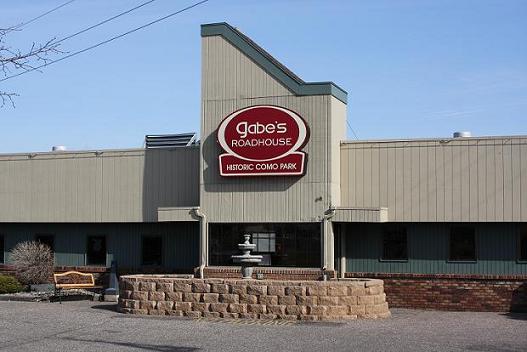 After lunch we continued to the zoo. We saw lions and zebras and penguins, oh my! And of course my favorite: giraffes. Don't forget about Sparky the sea lion, as well as some other animals. We didn't go in the primate house because Nick's got some weird thing about that. I didn't mind at the time, but I found out later that there were lemurs and sloths in there, and I like lemurs and sloths. They also have a spider monkey. I didn't realize spider monkeys actually existed. Oh well.
The conservatory was lovely and smelled like plants. We didn't get any pictures since our old camera is on the fritz and our new camera hadn't arrived yet. Oh well, 3 isn't a milestone number. It probably doesn't even really count. Let's see, three down, I suppose we have at least three more to go…