12/13/2009
TwiSarah and I rolled out of bed at 3:30am on Sunday morning. We got about 4 hours of sleep, but it felt like my head had barely touched the pillow. We took an hour to get ready, donning our red shirts and black shoes and jeans. We packed up our red cloaks and snacks for the day and headed to the parking lot to help Lisa decorate her car with paint. It was cold, windy and raining. And dark. Really dark.
We were on the road in a convoy by 5am. Lisa, Sara and Mary (the girls we were riding with) were a lot of fun to hang out with and the ride went quickly, especially while in a Dramamine induced haze. Three and a half hours, two pit stops and one yellow Porsche delivery later we arrived at Scotty's Castle in Death Valley, CA. Wow!! There were no words to describe how it felt to be driving around winding roads and seeing the clock tower peak out from the mountain tops. I suppose "There's Volterra," would be an appropriate phrase.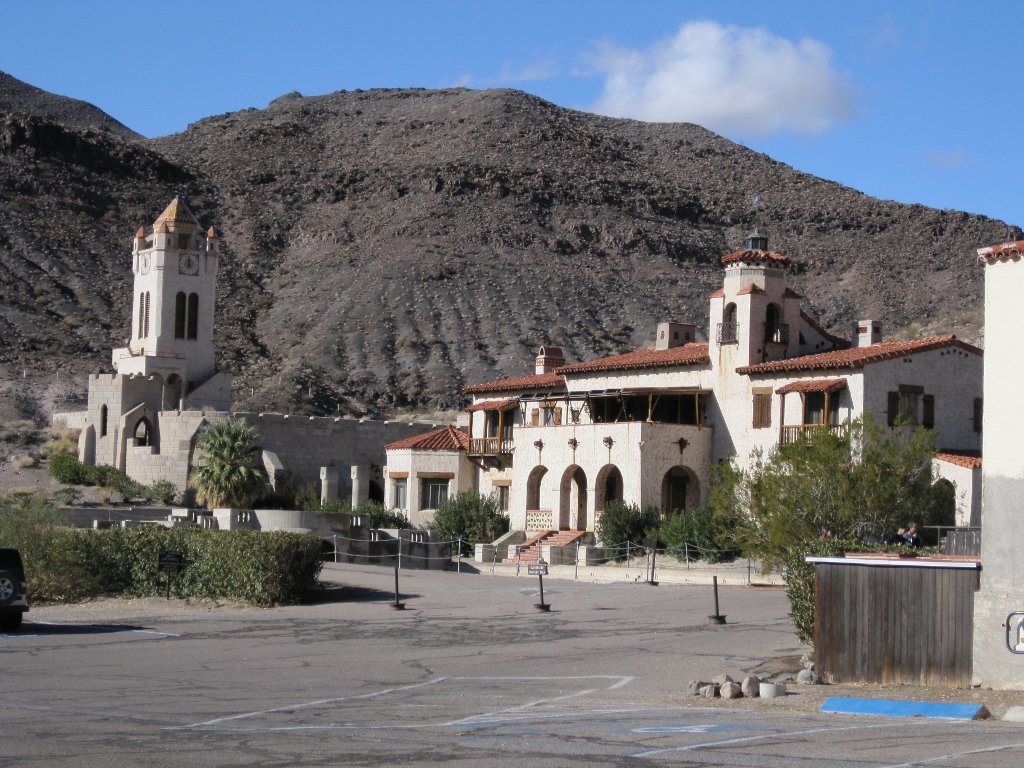 The sun was out and the air was warming up nicely. The first thing they filmed was Edward stepping into the sun because the lighting was right. It looked awesome, especially once they got Jacob (Edward) all sparkly. He definitely did Hot Mess New Moon Edward justice. We all got to stand in the background and wave at a cactus.
The next scene was with the Porsche scene. We were all given a starting spot and direction of where we were walking. I was grouped with Caleb and Shauna. Our job was to casually talk and walk across the lot. I assumed we would be ahead of where the Porsche was going to pull up before Hilly (Bella) jumped out, but instead we were right in front of the car when it stopped, and it was going much faster than I expected it to be. I was glad the first time was only marking it and not a real take, because I jumped to the side and I'm pretty sure I dropped the "J" Bomb. It's hard to ignore a car that's driving right toward your knees. We did that take a half dozen times or so. For the last two shots Hilly plowed through between Shauna and I, so I hope they use one of those takes.
After the Porsche scene was completed we did all of takes of different scenes of Hilly running through the crowds. We did a lot of walking, standing and waiving at nonexistent objects. It took a long time but it was exciting to see the goings on behind the camera. I've always been fascinated by BTS stuff so it was fun to be a part of it.
We were booted out of the castle while a tour group was going through and we watched them record the scene of Bella jumping into Edward's arms and their happy reunion. It was unbelievable. Hilly and Jacob were spot on with the movie with their facial expressions and mannerisms. I could have watched them all day long, but they got their required shots and we headed back into the castle to record the last scene.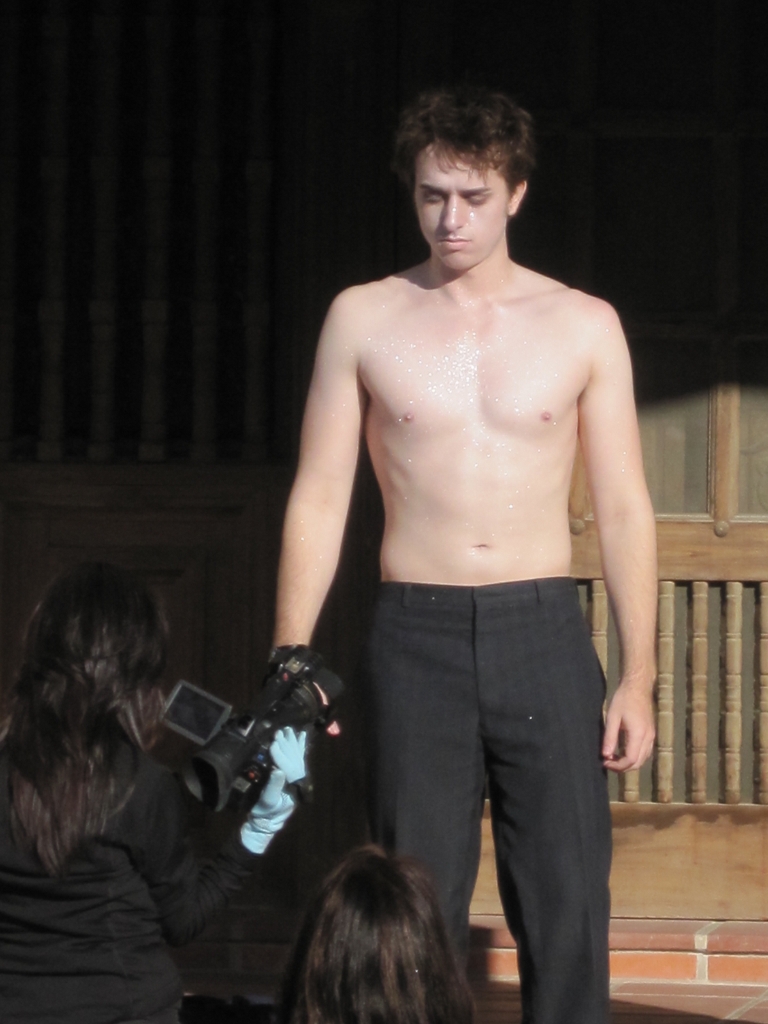 We took some group photos, had some snacks compliments of the Hillywoods and were back in the convoy by 1:30pm. We talked about the day, the New Moon movie and score as well as the books in general. We also reminisced about things like our pit stop while waiting for the Porsche to be delivered. While we were waiting we were painting all the cars with phrases like "The Hillywood Show." Turns out we ended up painting on a car that wasn't part of the show. I wish we could have seen the owners face when they came out of the gas station. Good times.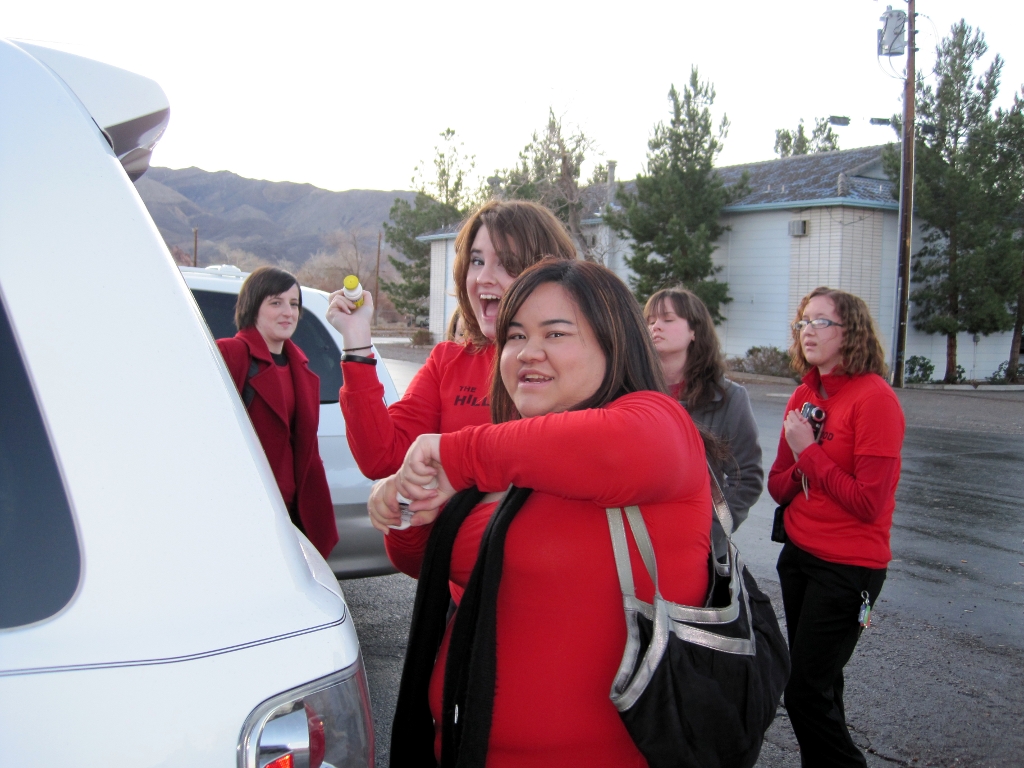 The convoy arrived back at the Hilton to drop off out of town guests and say goodbye. It was sad to have the day over. I wish I could do stuff like this all the time. Good thing we won't have to wait too long for the video to come out.
—
And here is the video: