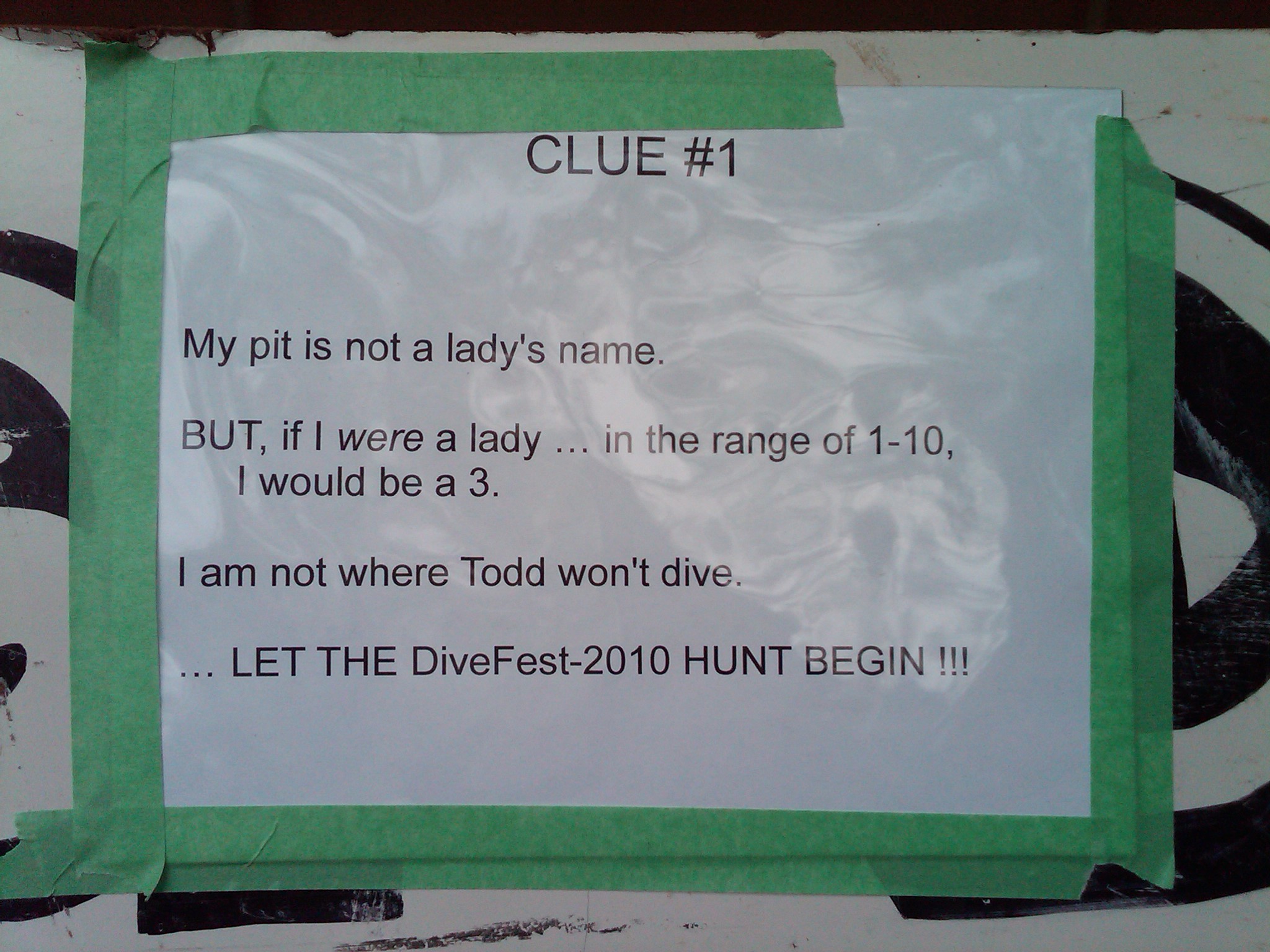 Dive Fest 2010 is officially under way! I will be reporting live thanks to my WordPress app for BlackBerry.
So far they have revealed the first clue for the medallion. BRK and I think we know which pit it's located in. Curtis is hesitant about winning it two years in a row, but I think he'll crack.
Keep tuned in to jillapalooza for live Dive Fest coverage. if you are any errors like Thu. A or thin or yaps it's because I'm writing on my phone. I cannot be held responsible for missing apostrophes.