After our two really freaking awesome dives, Rudy took us to Caye Caulker to hang out for a couple of hours. We ate lunch with him, Martín, and the two Texans at Rainbow Bar and Grill before walking around the island.
Everything on the island was tiny and a little shabby, but in a quaint kind of way. It was small, too. Standing on the beach, I could see across the caye in some places.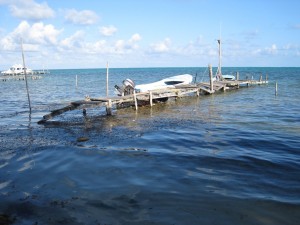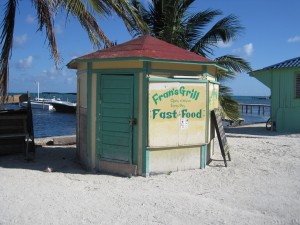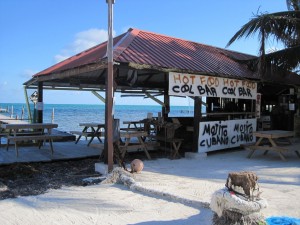 There's a spot called The Split, where a hurricane split the island in half. We waited there for the boat to pick us up. There was a bar there called the Lazy Lizard. Some of the tables are submerged in the ocean. It was a fun place to hang out.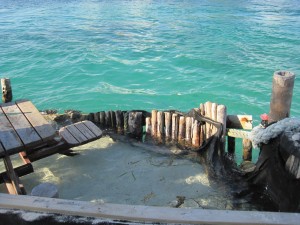 Rudy took us for a boat ride through the mangroves before heading back to Ambergris Caye. We were pretty beat by the time we got home hotel. Nick took a nap (aka went to bed) at 6:30. We were too tired to go into town for dinner. We were going to order in, but no one was answering at The Melting Pot delivery service. The pizza place we wanted to order from was closed as well. Kristen was getting all emotional from hunger and went to Foot Prints to look at their dessert items. While she was gone, Curtis and I ate Pringles, Triscuits, and recreational cheese. We ended up saying "F*ck it" and going to bed without dinner.