Dive: 46
Belize Dive: 4
Date: 11/28/10
Site: Tres Cocos
Avg/Max Depth: 52/75
Temp: 81
TBT/CBT: 0:57/36:00
Buddies: Ted, Nick, Curtis, Kristen, Cindy, Ellie
Rudy brought us to Tres Cocos for our first dive of the day. Curtis was gracious enough to let me use his camera for today's dives. I had a bit of a start when I got in and adjusted my mask and the camera floated in to my face. I also missed my first photo op: Ted's tank slipped through his strap and was dangling behind him. Nick and I were good dive buddies and got him all fixed up, though.
I got some decent photos out of the first dive. Fish don't like to hold still for me. I don't know why. I have to be super stealth and sneak up on them. I found a little fish that liked the attention. Actually, I think he was more intrigued by the giant red lens filter on the camera.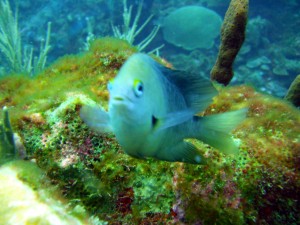 Cindy pointed out a squirrelfish hovering next to a sand dollar: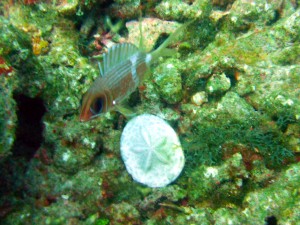 Male and female stoplight parrotfish: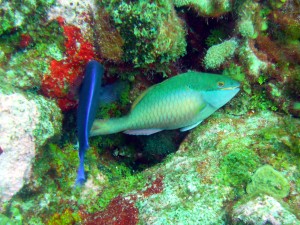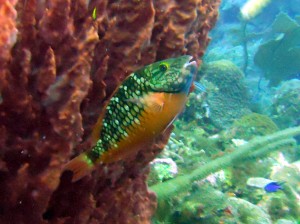 Some sort of tang: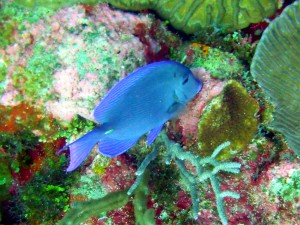 Grouper: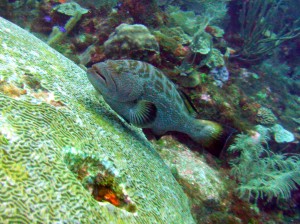 More diving photos here.