Curtis, BRK, and I left for Seattle on Saturday morning. Nick was kind enough to drive us to the airport at 7:30 even though he had only gotten an hour of sleep.
The flight left on time and arrived early, which was nice. We upgraded our rental car from a Hyundai Accent to a Jeep Cherokee. It's very spacious. Our hotel room at Red Lion wasn't ready for check in when we arrived, so we ate lunch at the British pub attached to it named Elephant & Castle. The three of us got Manhattan chowder and fish and chips. Very delicious.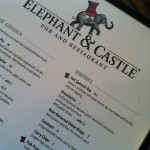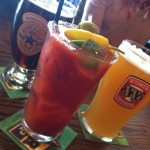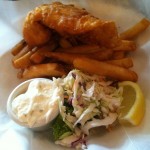 I decided to do my best to make the blogs for this trip visually dynamic. Good thing my phone has a decent camera because I left mine at home so Nick could document the healing process of his latest softball injury. For some odd reason, my phone's battery had drained halfway during the flight (???). After firing up the navigator to find the hotel, tweeting, and taking photos, the juice was dangerously low. Hopefully it was just a one-time glitch. Anyway, I digress.
After lunch we walked down Pike Street and found a little grassy area near the market to plop down in for an hour. Naps were had. It was nice. On the way back to the hotel, we stopped at The Dragon's Toy Box. I bought a pack of Suddenly! GIANT fish eggs. They create mounds of clear spheres instantly! Makes 6 full cups! Just add water! Seriously, how could I resist?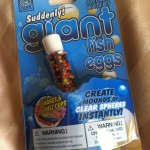 Kristen decided she wanted a middle-of-the-day birthday dessert (Happy Birthday, BRK!) , so we found a place that sold individual sized cheesecakes. I got triple berry. Yum! Kristen got Mexican chocolate, which had cayenne pepper in it. Very interesting juxtaposition. I was jonesing for some milk to wash it down, but the best we could find was an iced latte from Starbucks. It was challenging to make it to the room without sucking it all down. Damn strawed beverages.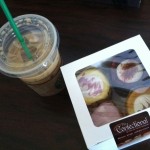 BRK and I computed while Curtis napped. We got a kick out of how he fell asleep clutching his cell phone while using a decorative pillow to block the sunlight.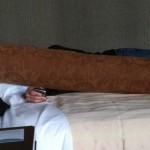 For dinner we went to a fun little place in Georgetown called Calamity Jane's. I ate a delicious burger and had a drink (or three) made with pink lemonade, Stoli Blueberi, and pomegranite. Bryan and Pam, two of cklahr's friends who live in Spokane, met us at the restaurant.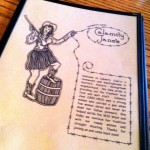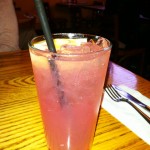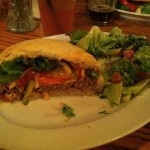 We hung out there for a while. Kristen decided she needed a proper birthday dessert, so she ordered bread pudding. It wouldn't have been my first choice of a birthday dessert. Kind of tasted like soggy bread. It was soaked in alcohol too. My first bite was reminiscent of taking a shot. Sometime later in the evening, some dude came in and started '70s movies on an old school movie projector.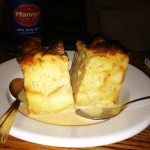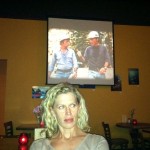 I just want to add, that my drunken navigation skillz are mad. I didn't like the way Kristen's phone was telling us to go back to the hotel, and I accidentally touched something that made the directions go away completely, yet I got us back without a hitch.
So far Seattle has been awesome. I can't wait for day two.