Last week I decided my newest hobby would be photography! After using my friend Deanna's digital 35mm SLR to photograph Charlie smudging cake all over her face for her first birthday, I decided I needed one of my own. Needed.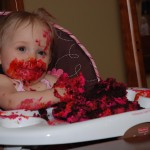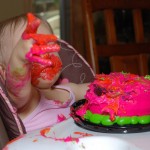 *Taken at a safe distance with a zoomy lens as not to get cake on myself.
After spending the next week researching different camera brands and models, I decided on the Canon Rebel T2i. It seems easy enough to learn on, but advanced enough that I won't outgrow it any time soon. It's lightweight and kind of on the smallerish size, which is nice because I plan on lugging this puppy around on vacays and what not.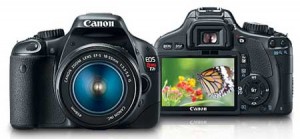 I received the camera on Monday. Of course, I didn't receive the memory card until Wednesday, so I didn't really get to play with it right away. It was a torturous two days. I read the manual and felt like I had a good grasp on all the settings, when to use them, how to achieve desired effects, etc., but when I got the memory card and actually turned the camera on, I spent about five minutes staring at it blankly.
It was dark and too cold to go outside, so I photographed the next best thing: Boo. I hunted her down (she was in the bathroom) and snapped some shots. Between turning on the overhead light and the flash, she was less than pleased. Here I used the portrait setting (or maybe it was the macro setting) which focused on her face and put a nice blur on the background.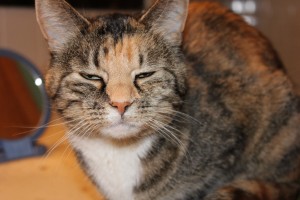 Boo got bored with my act pretty quick and decided she'd rather drink out of the sink. I used the action setting to take photos in fast succession. I think it will come in handy for great softball action shots next year. But what's even more awesome about continual shooting is that it makes creating animated .gifs super easy.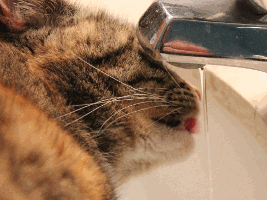 Today I got home a little early and found Boo lying in the sun. I took the opportunity to experiment with the different settings, including the aperture, which has something to do with focus and depth of field. You're probably sick of photos of Boo right now, but too damn bad. I like her feet.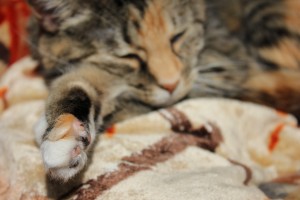 I also worked on some extreme feet closeups with the macro setting. I think I'd like to get a macro lens next so I can capture little things, or maybe a macro attachment because they are a helluva lot cheaper.