Ports were open again today, so we were able to enjoy our two tank dive. After lunch we opted to bask in the sunshine by the pool. The resort started filling up today. People were all up in our pool area, sitting at the lobby tables, and generally milling about. I much prefer the ghost town atmosphere. There was a lot of action on the water as well. Boats everywhere. Lots of parasailers.
Curtis, Kristen, and I basked in the sunshine again while Nick enjoyed his afternoon nap in the climate controlled environment of the room. BRK didn't want to burn her face, so she rigged up a buff as protection, making her look like a terrorist or something. For some crazy reason beyond my comprehension, she left her roll up hat at home. In the early afternoon, we enjoyed happy hour drinks and ceviche in the lobby lounge while playing with our dive photos.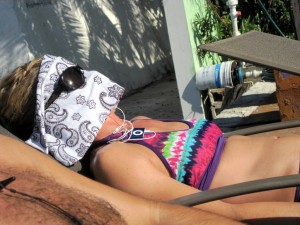 For dinner we went to Pepe's Grill, a fancy-pants type restaurant that served steak and seafood and delicious wine. I opted for the grilled shrimp in garlic butter but would have gladly settled for the steak Nick ordered. Delicious!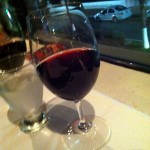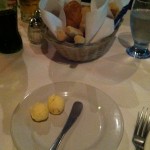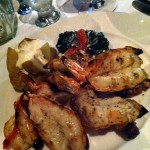 We also indulged in dessert. Nick had chocolate cake, as usual. I had cheesecake, as usual. Kristen had key lime pie. I wish I had went with that too. #nexttime