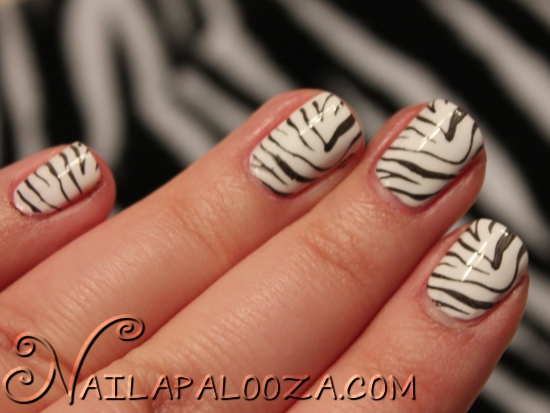 They say the third time's a charm, right? Well for me that holds true because it was my third attempt at using my new Konad Nail Art Stamper, and my nails turned out pretty darn good. I honestly didn't think that the stamper would be this easy to use or produce such good results (I was happy to be wrong for what might just be the first time in my life). Most surprising to me, though, was the price. I bought the double-ended stamper and scraper, a plate holder (which I really don't think is necessary, but whatever, it was $0.89), and three plates from Amazon for just under $15 including shipping.
My only complaint is that the stamped image isn't as dark as I'd like, but that's understandable, as a single coat of polish typically isn't completely opaque, and this uses a considerably thinner layer. Also, there's the fine point of cleaning up the tools. After all, it's not like I want to handle nail polish remover after finishing a manicure. Fortunately I've done it three times without any ill effect.
To make the zebra print design, I used the Konad Image Plate M57, Zoya Snow White, and Zoya Raven. What can I say? Fancy colored animal prints are fun, but I'm a traditional kind of girl!