Wine. I love me some red wine. In fact, I love it so much that if I could only drink one kind of alcohol for the rest of my life, that's what I would choose.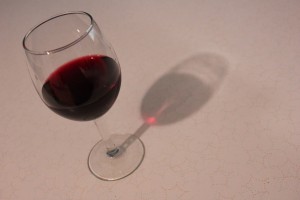 Wine drunk is the best kind of drunk. It makes me all warm and fuzzy and numbish but not numb like hard liquor does. And happy. Verry happy. My favorite is a mild, sweet red, like Pinot noir or Lambrusco.
All this talk about wine makes me want some. Maybe I'll have a glass tonight.