I love Law & Order: SVU marathons. They are the best ever. And it's not even that I watch them as much as they're nice to have on in the background while I'm doing other stuff. Like computing.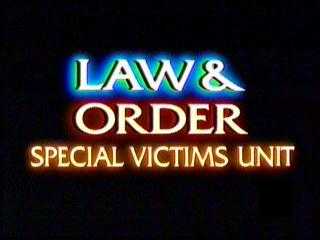 When I'm computing I like to have background noise, but I want stuff that's not distracting. SVU is never distracting. I can kind of half pay attention to it and it still makes sense. Also, the shows stand fairly independently from each other, so no matter what season is playing, I never get confused.
My favorite are the shows where Stabler and Benson work together. I don't really like it when they're not in the episode or aren't working together. I think that's why I completely lost interest in the last season. Oh well. That's what the marathons are for!