Kristen and I skipped out on dive 2 in favor of the pool. We relaxed with cool drinks and ordered lunch from Red Ginger. I had snapper tacos. Kristen had wings. And I ate some. They were tasty.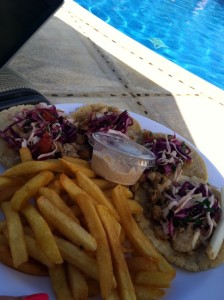 For dinner we went to Blue Water Grill again. It was sushi night, so I ordered a California roll and a Dominical roll, which was crab, avocado, cucumber, and salmon. I think. Whatever, it was good. We stopped at DandE's for frozen custard again. I had coconut. It was good, but not as good as the chocolate. No black guard kitty this time, but the nice lady owner gave Kristen and me pumice stones, which was perfect timing because we were just discussing skin issues earlier in the day and decided we could benefit from something like that.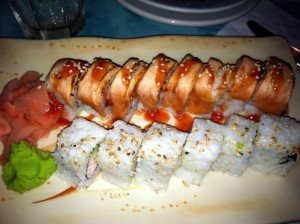 View all of today's photos below.
[nggtags gallery=12-06-12]