For the record, gel polish = awesome.
As you may remember, I had gel polish applied for my vacation way back in 2012. It was on for a little over two weeks, with minimal wear and tear.
Before: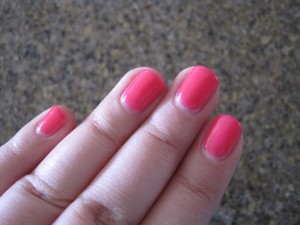 After: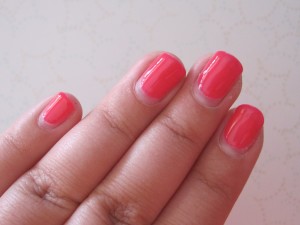 Pangie was super gentle when she removed the polish, so any damage done was minimal. Nothing that couldn't be buffed out.
Gel is wonderful for vacations or other special events, but I wouldn't use it long term. First of all, two weeks is a long time to commit to a color. Second, I think it would be too harsh on the nails over an extended period of time.
I will definitely be using Pangie's services the next time I long vacation is in store.