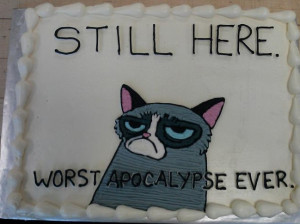 It's jillapalooza.com's 6th birthday today. Wow! Six years of mediocre blogging with little to no focus, spaced between months of dry spells. It's amazing when you think about it. It's also amazing that I have a 100% track record for making a blog birthday post, yet I'm at about a 32% rate for wishing happy birthday to people I actually know.
Some site stats for you:
Posts: 504
Comments: 496 (which is funny because most of my posts don't have comments at all)
Total Views: 3,049 (well, since installing Jetpack)
Most Popular Post: Killer Beez Nails
I know, I know. Impressive, isn't it? ;) Stay tuned for more totally awesome things to come in the next year.
View all the blog birthday posts here.