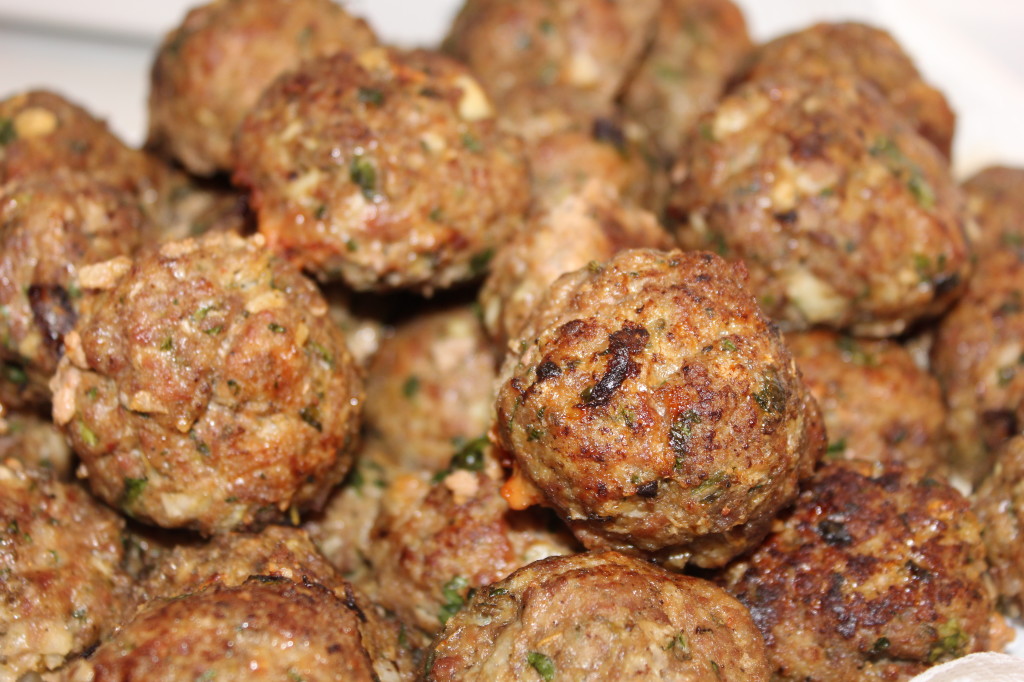 One of our favorite things to eat these days are paleo friendly meatballs. After some trial and error, Nick perfected this recipe. They are good alone or with marinara sauce. I get excited whenever we make these. I barely even miss the pasta that should rightfully accompany them.
Nick doesn't measure things, so the ingredient amounts are all estimations. It's a pretty forgiving recipe. Let us know if you make any!
Ingredients:

1–2 cups Italian parsley leaves, medium chopped
2 pounds ground meat, your choice (Italian sausage, beef, bison, lamb, veil, pork, etc. Mix and match for unique flavors!)
2 eggs, beaten
2–4 garlic cloves, finely chopped
2 medium onions, finely chopped (or substitute 1 onion for 1 green pepper)
2/3 cup almond meal
2 tablespoons oregano
1 tablespoon Italian seasoning
1/4 cup meatball seasoning (we like Wee Willy's Classic Homemade Meatball mix)
Extra virgin olive oil
Directions:
Preheat oven to 375 degrees. In a large mixing bowl, combine all ingredients except the olive oil and mix thoroughly.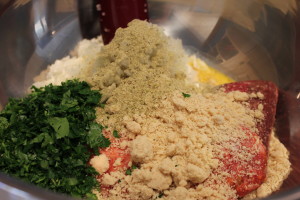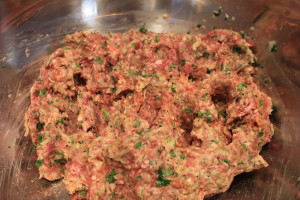 Roll the mixture into balls. We like to make them a little bigger than golf balls.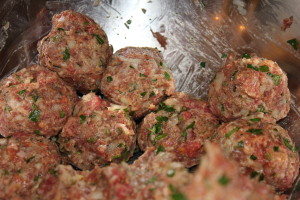 In a frying pan, heat olive oil and brown the meatballs on all sides.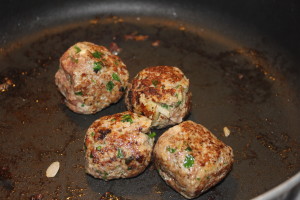 Place meatballs in a baking dish lined with non-stick aluminum foil. You'll want to leave a little bit of space between them. Bake for 20–30 minutes depending on size.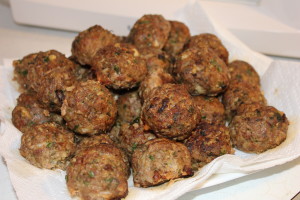 Makes approximately 24 (1.3 ounce) meatballs.