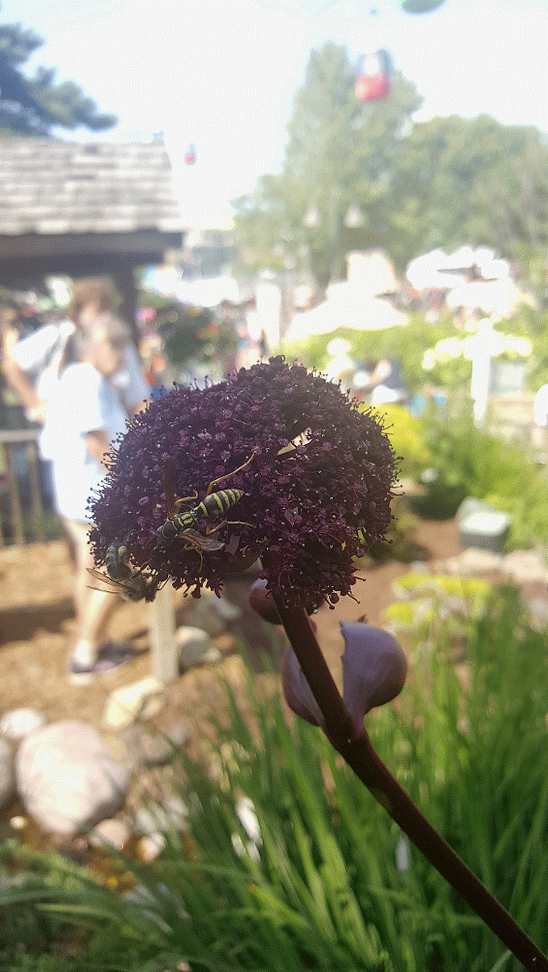 This year we kicked off the MN State Fair season on day 6 of the fair due to a poorly timed trip to Las Vegas. Nick, Kristen, Whitney, and I headed to the fairgrounds early in hopes of clear roads and clearer skies. We were not disappointed.
Foods I consumed in whole or in part (and some food consumed by others)
Maple Cream Nitro Cold Press Coffee
Chili Maple Bacon Donut (nope.)
Deep Fried Avocado (nope.)
Crepes
Sweet Martha's Cookies
Dukes Poutine
Corn Dog
Tiny Tim Mini Donuts
Butcher Boys Steak Sandwich
Apple Rollovers (we each got our own because they're that good)
Twist Cone
Fresh Squeezed Lemonade
Wild Bill's Breakfast Bake
French Toast Bites
Hill Country Beef Pocket
Basil Blackberry Lemonade
JonnyPops (raspberry something or other)
Black Currant Iced Tea
SPAM Burger
Cheese Curds
Cotton Candy Hooch
Berry and Cheese Plate
Egg Rolls and Wontons
Things of Interest
For years, and I mean years, Nick and Kristen have stood outside the army tent watching people do pull ups and saying they'll do it… next year. This year was finally the year. After much hemming and hawing, they (and Whitney) finally decided to participate, only now the pull up challenge had turned into a multi-activity fitness challenge.
There was also a woman carrying around a cardboard cutout of Baywatch Zac Efron. The guy working at the Pleasureland RV booth exclaimed, "My wife loves him!" They then proceeded to stand him behind the counter and take pictures. Lots of women posed with cardboard Zefron for a once in a lifetime photo op.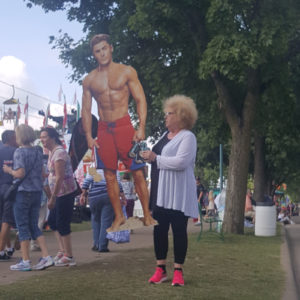 Things that Made Us Go "Ugh"
The Blue Barn retired the Candied Bacon BLT this year. That's like someone saying the Original Cheese Curd Stand closed! Oh, wait…
We couldn't have asked for a better MN State Fair trip! Unless of course we had feet of iron that weren't in recovery from walking all over the Vegas Strip, because after 8 hours at the fair we were all feeling it. But of course there is still food to be eaten and attractions to be seen, and hopefully with 6 days remaining we will get our fill!