Celebrating Christmas in Mexico was a wonderful thing. First, no snow. Second, temps back home were an all time low of sub zero. Third, no commuting in snow and sub zero tempuratures. Decorations here were really subdued. There were some Christmas tree cutouts standing around that I wouldn't have noticed had people not pointed them out. Staff in Santa hats for the three days we've been here were the only obvious clue that it was Christmastime.
There was a sleigh, pulled by reindeer, on Christmas morning. We waived at them poolside, drinks in hand.
Speaking of poolside drinks, I've been enjoying Frozen Bellinis since arriving. Peach and champagne, if you aren't awares. They're very delicious, and very refreshing. None of the drinks are too high on alcohol content, which is fine by me. I'd rather stay hydrated and enjoy a lot of drinks than drink two, get shit faced, and fall in the pool.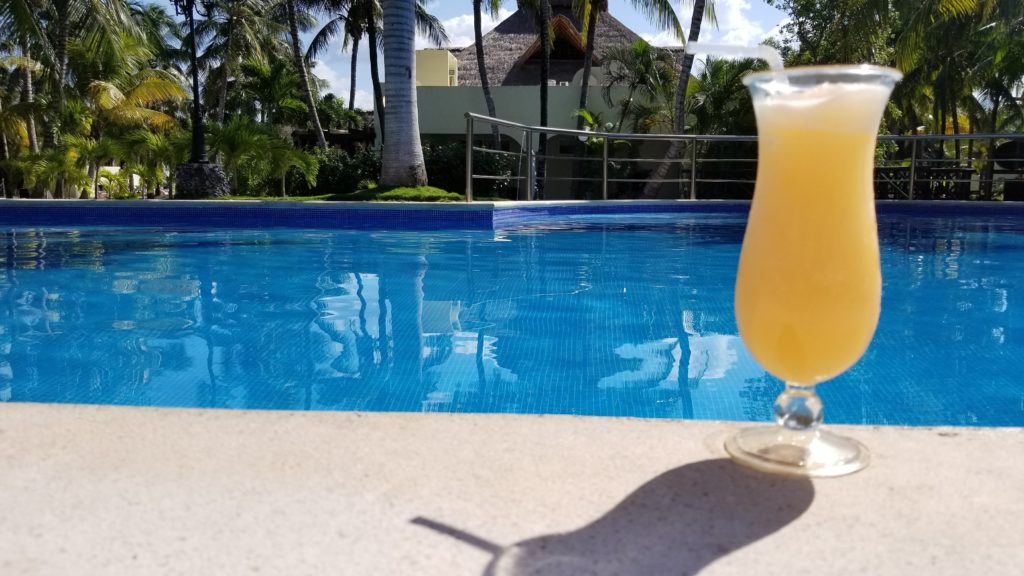 Wine is tricky. They offer wine menus at restaurants so you'll order a bottle for an additional charge. You have to feel cheap and ask for the free wine. But I figure if they're going to offer me tequila with my morning coffee, they shouldn't have a problem serving me the free wine!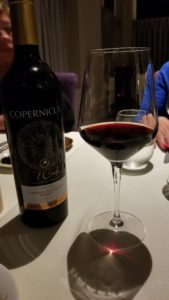 So far the food has been quite delightful. Some places have very small portion sizes, so we've gotten into the habit of ordering at least 2 things wherever we go. I'm not complaining about the smalls sizes. It's nice to try multiple things, and I don't leave feeling stuffed. Which is a good thing when donning a swimmer all day. Except for when we went to the buffet. Clearly I have no self control.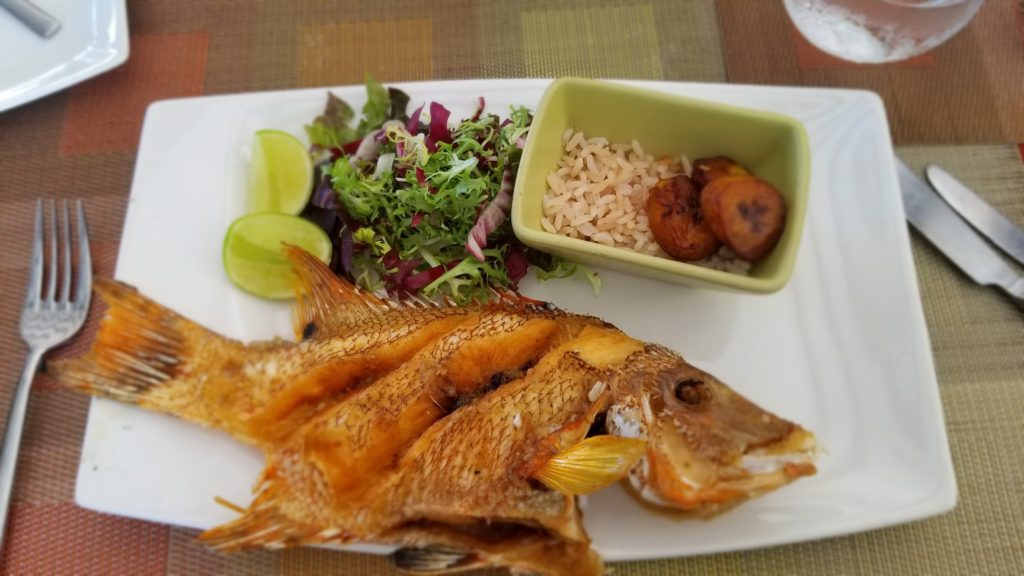 Oh, and did I mention there's a CAT CAFE??!? I squee'd when I saw it. They feed the cats twice a day and encourage guests to help feed and pet them. They are all rescue cats who have been spayed and neutered. I haven't been present for any of the feedings. Yet. I haven't even ventured back to the spot because it's so freaking far away. But I hope to get there before the trip is over. So far I've only seen a few cats. A skinny little mostly white thing with big eyeballs. Another skinny little mostly white thing that looked a little worse for wear. And a couple cats doing a very odd standoff on a roof.
None of them thus far have been friendly, even though I tried really hard on multiple occasions to make big eyed kitty like me. :(
More to come later. Mostly I want to take more pictures to spice the posts up a bit. Until next time.
Adiós!