The Saturday before Christmas, I left for Mexico with Curtis, Kristen, Kristen's friend Julie, and Julie's sister Debbie. The flight went smoothly. Well, as smoothly as a flight can go with a medical emergency. An older gentleman became unresponsive about an hour out of MSP. An attendant made an announcement requesting if there were any medical professionals on board, to please come to aisle 15. They managed to lay the man down in the aisle and get him oxygen. They also had the defibrillator at the ready. Kristen thought for sure they would land the plane to get him help, especially since we were bound for another country, but for whatever reason, we chugged on to our final destination.
It has been 16 years since I've been in the Cancun airport, yet so much of it looked familiar. Cancun is unique to any of the other places I've traveled because they push booze on you almost immediately. The airport sidewalks are filled with kiosks serving cervesa and margaritas. We found our Delta travel team, and they hooked us up with a van to bring us to our hotel: El Dorado Royale.
El Dorado Royale is probably the nicest place I've stayed on vacation. It's very posh. There's a dress code. The resort sprawls over a nice chunk of land. There are multiple pools and restaurants and bars. Oh, and it's all inclusive. Again, it's been 16 years since I've taken an all inclusive vacation. It's also been 11 years since I've taken a tropical vacation that wasn't dedicated to diving. It's quite the change of pace for me.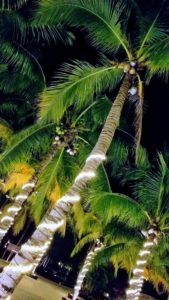 Because we aren't diving or doing anything away from the resort, I don't plan on blogging every day. Which should be clear for those of you paying attention because we left Saturday and it's already Tuesday. But I do plan on putting some thoughts and adventures down. So stay tuned, the three of my faithful blog readers! More adventures coming soon.