On February 13th I saw Twilight in theaters for the 7th time. By no choice of my own, mind you. I was practically forced by four of my friends: Sarah and Kristy who had just read the book, Michelle who was in the process of reading and Tara who was reading Breaking Dawn. For the record, it is just as good the 7th time around and Robert Pattinson is just as swoon worthy.
Fortunately the movie was only $3 this time since it had moved to the discount theater. Woo-hoo!! Of course the popcorn is just as expensive. Bastards. The five of us enjoyed the movie and then went to dinner afterward. We wanted to go to Champps but they were charging a cover (WTF?) so we opted for Houlihan's instead. I enjoyed some delicious meatloaf. It was nice to have some fresh minds to discuss the book and movie with. In retrospect I should have driven with Tara alone so we could have discussed the other books. Instead we had to bite our tongues and be hush hush as not to ruin it for the slackers others who hadn't read the series. But they will, just like Renee will eventually read Twilight. :o
Twilight comes out on DVD in three weeks and I've preordered the Border's special edition copy. Nice.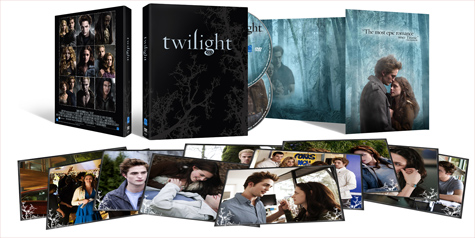 And now for my favorite Twilight stuff, and if you've seen it already with me I've probably already shoved these down your throats:
Last, but not least. Let me just say: Best. Parody. Ever. I think I need a new job.

New Moon will hit theaters on November 20, 2009 and Eclipse is tentatively scheduled for June 30, 2010. So clear your calendars. On the Oscar red carpet Pattinson mentioned Breaking Dawn will be made at some point, so my fingers are crossed. If anyone is interested in seeing Little Ashes on May 8 let me know. :D